Turkey Real Food Adventure
Booking Dates
12/06/2022 through 10/04/2023
Travel Dates
12/06/2022 through 10/16/2023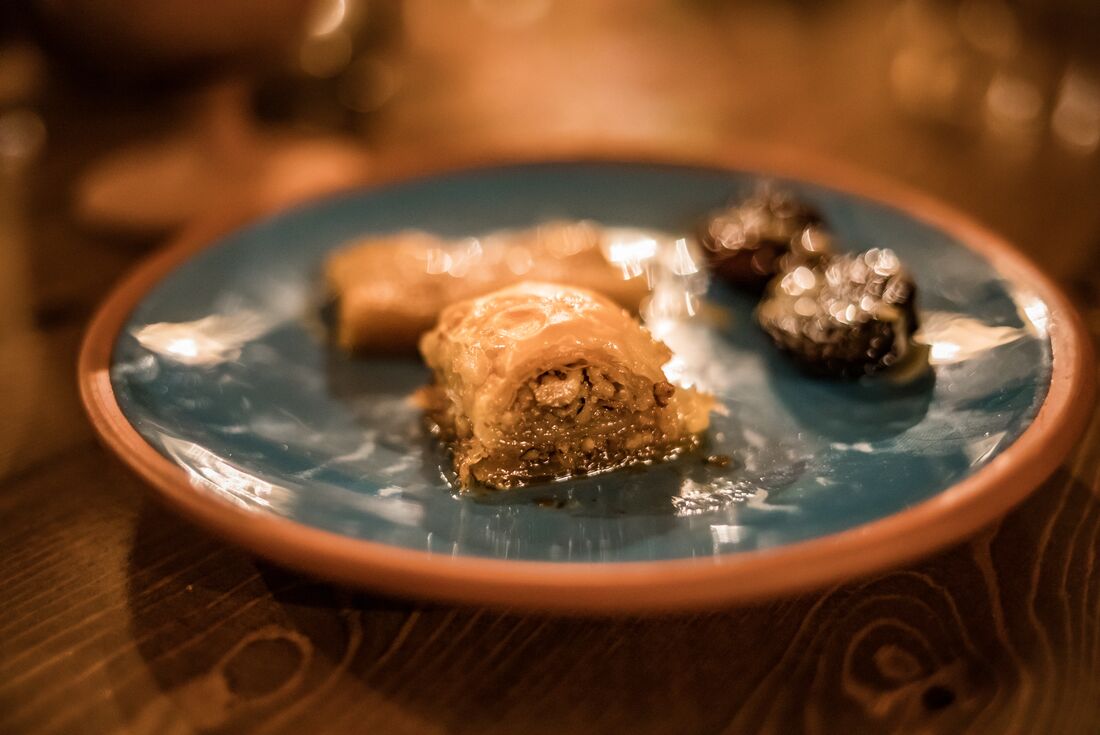 Turkey Real Food Adventure

Get up close and personal with Turkey's age-old culinary traditions on this authentic food adventure. From ancient recipes with modern twists, to Asian-inspired feasts with European influences, take a tongue-tingling journey beyond the cookbook and discover the secrets behind delicious Turkish dishes that are as heart-warming as their people. Enjoy a cooking class in the caves of Cappadocia, forage for local produce in a regional farm outside Bodrum, discover the traditional technique behind creating the classic gozleme and explore the impressive ruins of Ephesus with an expert guide. Whether you're wandering through the passageways of Istanbul's Grand Bazaar or flying high in a balloon above the fairy chimneys of Goreme, embark on an experience that goes above and beyond what you think you know about Turkish cuisine.


Activities
Istanbul – Welcome Dinner
Istanbul – Spice Market tour
Istanbul – Kadikoy visit and street food tour
Bodrum – Winery visit and tasting
Bodrum – Farm visit and gozleme class
Selcuk – Manti Cooking Demonstration
Ephesus – Archaeological site visit
Selcuk – Cooking class
Cappadocia – Derinkuyu Underground City
Goreme – Sunset Wine Tasting in Cappadoccia Valley
Goreme – Red Valley walk
Goreme – Soganli Valley walk
Goreme – Cooking Class & Lunch
Highlights
Discover Istanbul, a city brimming with delectable dishes! The options can be dizzying, but your expert local guide will have you headed straight for the local hot spots.
Forage in the fields on the outskirts of Bodrum and learn how to make gozleme like a pro – using regional produce and traditional techniques.
Experience the warmth of Turkish hospitality as a local family takes you into their beautiful home nestled in the hills of Ortahisar, a small town famous for its friendly inhabitants.
Get a feel for life in ancient times by exploring the beautifully preserved city of Ephesus. Your local guide will walk you through the remarkable ruins and bring its colourful 1500-year history to life.
Enjoy a cooking class under the tutelage of renowned chef Nuray, as you're welcomed into her enchanting cave house to experience some delicious Central Anatolian cuisine.
| Day | Description | View All |
| --- | --- | --- |
| Day 1 | Istanbul | Details |
| Day 2 | Istanbul | Details |
| Day 3 | Bodrum | Details |
| Day 4 | Bodrum | Details |
| Day 5 | Selcuk | Details |
| Day 6 | Selcuk | Details |
| Day 7 | Goreme | Details |
| Day 8 | Goreme | Details |
| Day 9 | Goreme | Details |
| Day 10 | Istanbul | Details |